Press Office.
Contact Information.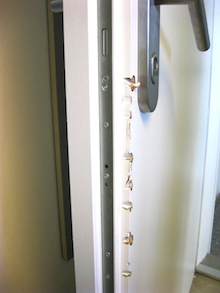 ECB•S: Burglary Report 2017 – Numbers of Burglaries in Germany are Slightly Falling
Risk of a break-in can be reduced with professional security systems
Frankfurt/M. – May 2017. In the last ten years, the number of burglaries in Germany has steadily increased. According to the Federal Criminal Police Office (BKA), the figures for 2016 have fallen by 9.5%, compared to the previous year. However, the risk of burglary in one's own home should not be underestimated.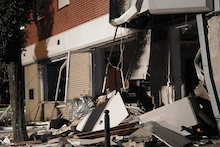 ECB•S: Gas Attacks on ATMs – Credit Institutions should consider refitting
Frankfurt/M. – March 2017. The increasing number of gas attacks on ATMs does not seem to be an only German phenomenon. Our European neighbours are also affected by this negative trend. While 157 cases were reported in Germany in 2015, this number has already doubled for 2016 - the main regions being Berlin, Lower Saxony and North Rhine-Westphalia. At the European level, the figures rose as well, by about 80% in the first half of 2016 compared to the previous year.